Tanggung Jawab Sosial Perusahaan
Bentuk tanggung jawab sosial PT Comextra Majora didasari oleh kesadaran Perusahaan akan pentingnya menjaga keseimbangan antara kepentingan Perusahaan, lingkungan dan kesejahteraan masyarakat. Oleh karena itu PT Comextra Majora berkomitmen untuk turut bertanggung jawab terhadap kelestarian lingkungan dan berusaha untuk terus memberikan dampak yang positif bagi kehidupan masyarakat, khususnya bagi para petani mete dan kakao melalui program-program CSR yang kami lakukan secara berkelanjutan.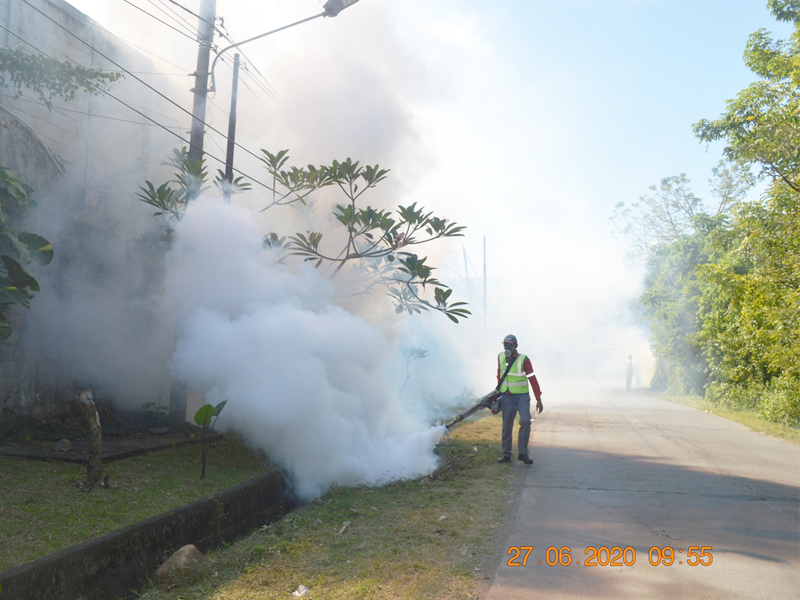 Mosquito Fogging
27 June 2020
In the midst of the Covid-19 pandemic, dengue fever still being a threat to humandkind, therefore preventive actions must still be implemented. To anticipate, prevent and eradicate the aedes aegypti that spreads dengue fever, PT Comextra Majora in collaboration with Rentokil Initial Indonesia carries out fogging activities in residential areas  located close to the factory.
Training for Vocational High School Students
26 February 2020
Vocational High School (SMK) is closely related with industry because Vocational High Schools are one of the formal educations which have the aim to prepare students with skills and ready to enter the workforce, which is definitely needed by industrial company.  
Cashew Farmers Training in South Sulawesi
19 February 2020
In the plantation sector, the main commodities produced by Selayar Islands are Coconut, Cashew, Candlenut, Nutmeg and Canarium Nut. One of those five commodities that are quite prospective for farmer is cashew. However based on surveys report, cashew production in Selayar Island has decreased each year due to the lack of knowledge and assistance to the farmers about good agriculture practice of cashew.