Vision
It seems that a continued assessment on the current business operation and incessant exploration on new business frontiers will be an inevitable choice of policy. The management is ready, willing and able to anticipate any incoming challenges, and will accordingly seek to find appropriate problem solving. The consistent continued responsive assessment seems to be the most likely reflection of our business mobility in the coming days.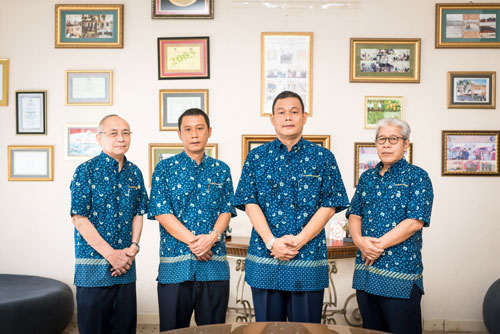 Mission
We realize that working closely with the farmers will, undoubtedly keep our business sustainable. We maintain such mutual relationship to strengthen farmers' position and to ensure the availability of raw-material regular supply of high quality standard. We serve the farmers with a free consultancy covering fertilization, new method of farming system, pests and diseases controlling, quality improvement and to some extent providing the high yielding plant materials and seed.
Our existence in the center of production areas has enabled us to build closer sourcing network to farmers who are especially the major shareholders in cocoa and cashew nut trading. No doubt this strategic location has so far, generated mutual benefits, advantages, and efficient network sourcing frontiers. At the end of our existence which we are standing by the farm gate, we eagerly to bring the best quality Indonesia produces with added value touch to the gates of global end-users.