Corporate Social Responsibilty
PT Comextra Majora® social responsibility based on consciousness of the company to the importance of preserving the balance between the company's interests, the environment and the welfare of the community. Therefore PT Comextra Majora is committed to taking responsibility for environmental sustainability and strives to continue to have a positive impact on the community, especially for cashew and cocoa farmers through our sustainable CSR programs.
Blood Donation
25 February 2019
MAKASSAR - PT Comextra Majora held a blood donation activities on February 23, 2019  in cooperation with the Indonesian Red Cross (PMI) Makassar. This activity is carried out as a form of social and humanitarian acts, and through this activity it is hoped that it can be usefull and help people who really need it.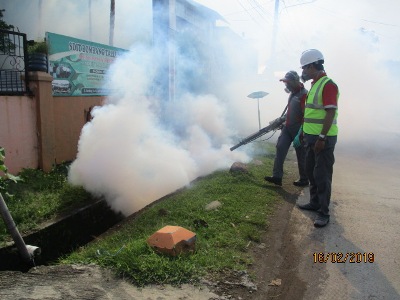 Fogging
18 February 2019
MAKASSAR - PT Comextra Majora, again conduct fogging on Jalan Salodong and Cluster Villa Mutiara Indah on February 16, 2019. This activity was intended to eradicate adult mosquitoes and to anticipate the development of mosquito larvae to prevent dengue fever.
Yayasan Combat Grakindo
04 April 2018
Yayasan Combat Grakindo founded by PT Comextra Majora
®
and Barry Callebaut as our social awareness for the cocoa farmers.